Welcome to HKS Flooring –

Good News! HKS 1835, German Wooden flooring is now available in Andheri [W] , Mumbai.
The Legendary fifth generation HKS 1835, products are manufactured across Europe & other regions and come in a variety of designs like herringbone, chevron, bespoke tiles etc. The Bespoke wooden floors are customized to match your designs. You give us the design & we shall manufacture it for you. So if you're dreaming of wooden floors , We are making them a reality!
Nova Concepts is now an authorized dealer for HKS 1835, Germany, bringing to you Wooden floors at HKS Studio, Andheri [W]. You can choose from products ranging from laminated wood flooring, engineered hardwood flooring, outdoor decking, cladding, customised pergolas, and gazebos. Nova Concepts has been in the wood flooring industry for the last seven years and is known for its top quality and customized solutions for Interior and Exterior Wood flooring Solutions & Concepts.
Located in Andheri west in the Laxmi industrial estate area.
9987034212
[email protected]
www.hksflooring.in
Sunday closed.
Choosing the right wood flooring that meets your requirement is a most basic yet a very important decision that you will make when undertaking the renovation of your home or office, as it underpins everything else.
We at HKS flooring - Andheri help you to explore the many options available, for example choosing between solid and engineered wood flooring, helping you choose between different colours, finishes, patterns etc. We even customise the flooring as per your design and preference.
Installation of the flooring is a crucial part of your purchase; we have a dedicated team who will take care of measurement, site visits and final installation of the product.
Indulge
Walk into our gallery with your floor plan, and experience a wide array of wood flooring options.
Select
Sales assistant will assist you with making the right choice and provide you with a cost estimate based on your floor plan.
Place order
Appointment for onsite measurement, final estimate and Installation of your flooring by our specialist team.
Enjoy your floor
Experience the look and feel of your floor, our after sales service and floor care products.
Customised Wooden Flooring
Garden Decking options
Wooden flooring for Indoors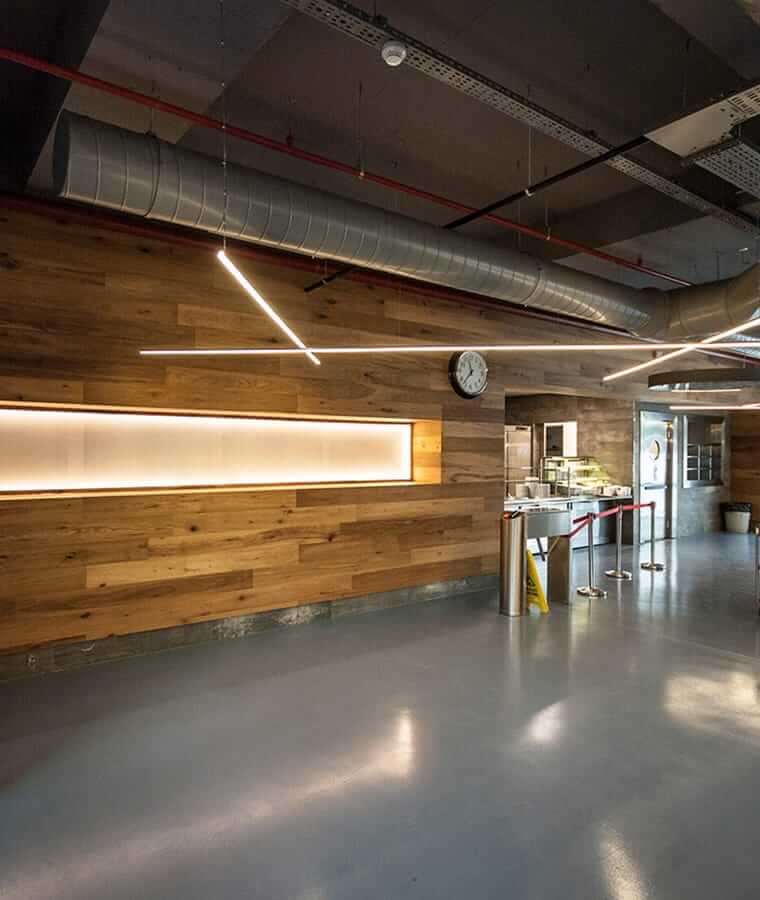 Commercial Wooden flooring
IPE plank at pool side
Terrace with planks
"Write to us with your specific floor requirement"